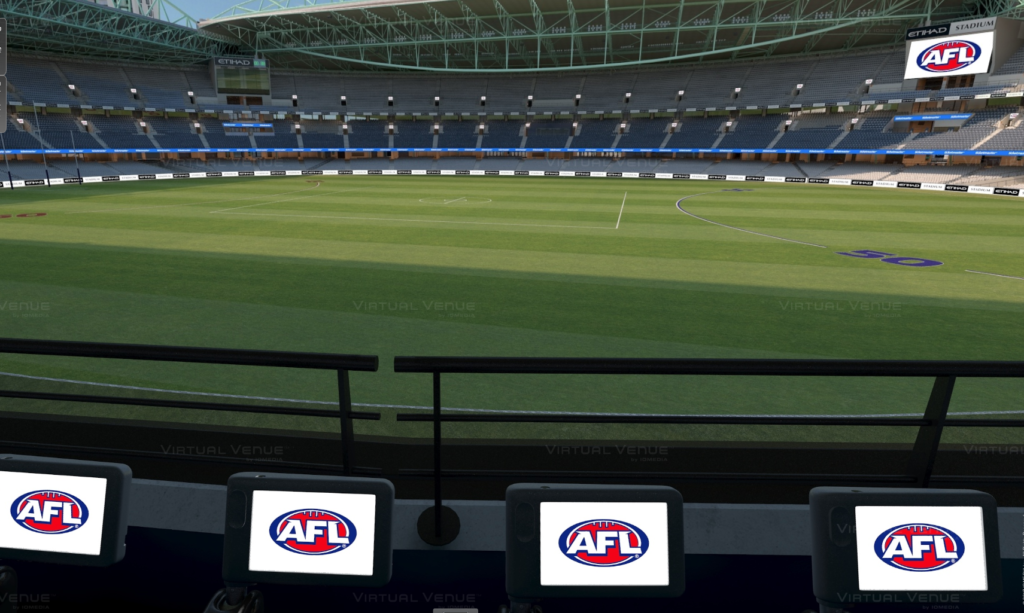 Exact view from some of our Medallion Club seats 
GALLERY by Neil Perry
Formerly known as The Grille, acclaimed Australian Chef Neil Perry brings his style and exacting standard to modern sports service fare.
For Medallion Club ticket holders looking to not miss a minute of the action but who also don't want to compromise on quality, 'Gallery by Neil Perry' offers the perfect combination of connection to the game, local produce, quality, ambience and speed.
During game day, sit down at the bar with a drink, entertain guests over lunch or dinner, or stay close to the action up against the glass in the dining area.
FEAST
Feast is a feast for the senses.
On game day, seafood becomes the start of the show, with the freshest sushi, oysters, prawns, crabs and mussels complementing roasts from the carvery, pizza, pasta, curries, soups and salads.
Of course, you could go straight to the decadent dessert bar which includes three chocolate fountains. Because one is never enough at Feast.
***Prices include entry, dining and a Medallion Club seat for 1 person. Please comment in 'order notes' for which game you would like to purchase a dining package.  Packages are subject to availability. Please email us at [email protected] with any questions or requests.